SQ3300 DIESEL GENERATOR 30kVA at 1500RPM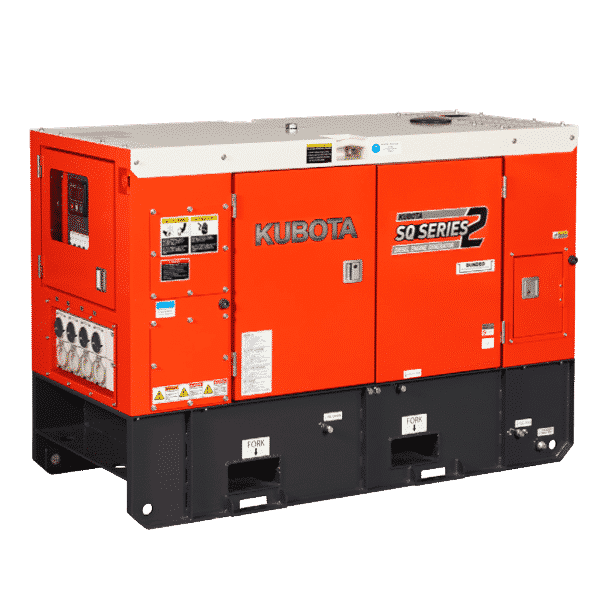 Three Phase
compact three-phase, four-pole diesel generator with a 30kVA at 1500RPM capacity, the Kubota SQ-3300B-AU-B diesel generator is fully sound attenuated for super quiet operation. With a run time of 24 hours powered by our extra reliable Kubota V3300 diesel engine, available to work under a single phase 240 voltage and run a current (A) of 27.1 amps or a 3 phase 415 voltage and a run a current of 41.7 amps per phase.
For industrial, commercial, agricultural hire and contractor applications, plug it straight into the meter box and use it as your primary power source.
The SQ-3300B-AU-B diesel generator digital models also feature a 2-wire auto start for solar applications fitted as standard. Power when you need it.
It's also a great option for emergency services, giving you clean, lean and dependable power when you need it most. The Kubota SQ3300B-AU-B diesel generator is fully bunted to guard against fuel leaks for your added peace of mind.
Enquire About this Product
Please Share this Product