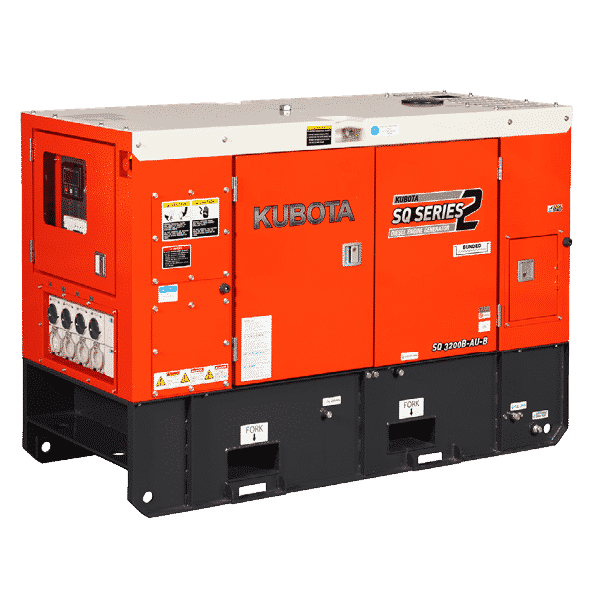 Three Phase
Our premium compact, three-phase, four-pole diesel generator – the Kubota SQ-3200B-AU-B is super quiet with a capacity of 20kVA at 1500RPM. Entirely sound attenuated, it has a powerful Kubota V2203 diesel engine on board to power through even the toughest jobs – from mining to mobile contracting, agriculture to rental, construction to emergency services. Available to work under a single phase 240 voltage and run a current (A) of 18.1 amps or a 3 phase 415 voltage and a run a current of 27.8 amps per phase.
Long running times (25 hours) means it's ready and able to get to work when you are. You can use the SQ-3200B-AU-B as your primary power source – it plugs straight into your meter box for fast, quiet, reliable efficiency that's kind to the environment with fewer emissions. This digital model also features a 2-wire auto start for solar applications fitted as standard. Power when you need it.
And there's no need to worry about engine fuel leakages – the SQ-3200B-AU-B is fully bunted for your extra peace of mind.
SQ3200 DIESEL GENERATOR 20kVA at 1500RPM.
Enquire About this Product
Please Share this Product