KD5500 DIESEL GENERATOR 2-Pole Single-Phase 5.5Kva KD5500 DIESEL GENERATOR 2-Pole Single-Phase 5.5Kva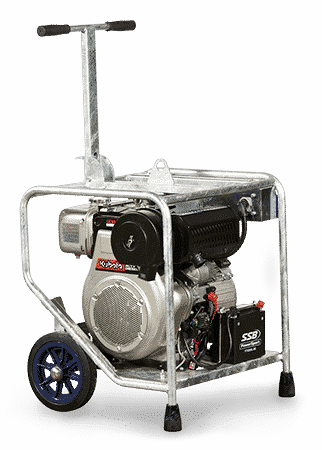 Single-phase
The Kubota KD5500 generator is a two-pole, brushless type permanent magnet, single-phase diesel generator. The Kubota KD5500 diesel generator has a capacity of 5.5kVA at 3000 RPM, suppling 22.9 amps at 240 volts.
The Kubota KD5500 diesel generator is powered by our Kubota OC95 engines, which are renowned worldwide for their high performance and reliability. This model features excellent 5.5ltr fuel capacity and is suited for commercial uses, such as food vans, outdoor events and off-grid businesses.
With an average run time of 4 hours @ 75% load, the KD5500 diesel generator is the perfect solution to your back-up power.