J310 DIESEL GENERATOR Three Phase 13.9
J310 DIESEL GENERATOR Three Phase 13.9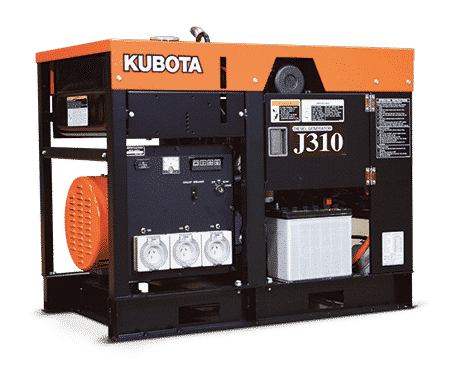 Three Phase
The Kubota J310 generator is a two-pole, partially enclosed, three-phase diesel generator with a capacity of 10kVA at 3000RPM. Available to work under a 415 voltage and run a current (A) of 13.9 amps per phase.
The Kubota J310 diesel generator is backed by our Kubota D722 engine, which makes it perfect for use in construction and agriculture. There's also a 2-wire auto start kit available.
With a range run time of 12.1 hours at full load, the Kubota J310 diesel generator is the perfect solution to your business back-up power.
Enquire About this Product
Please Share this Product