GL6000 DIESEL GENERATOR 6.0Kva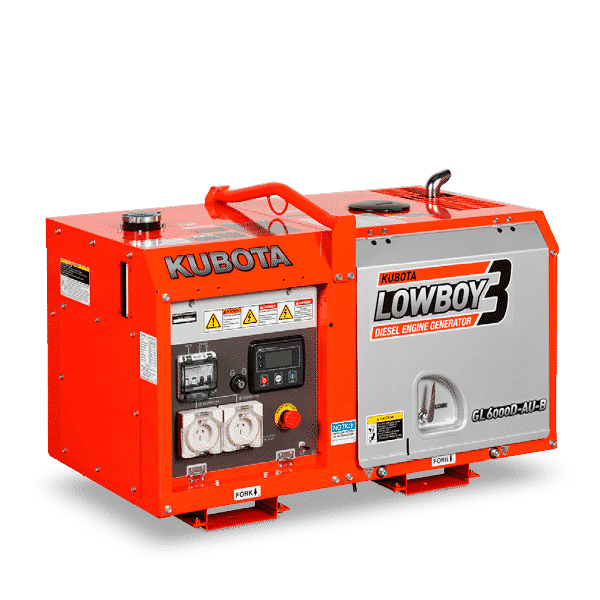 Single-phase
The Kubota GL6000 generator is a two-pole, silent-type, direct-coupled, single-phase diesel generator with a capacity of 6kVA at 3000RPM. Suppling 22.9 amps at 240 volts.
The Kubota GL6000 diesel generators are excellent for back-up power in solar or off-grid applications, whether residential or business. The Kubota GL6000 diesel generators feature a remote 2-wire auto start for solar back-ups (digital model only). Powered by our world-renowned Kubota Z482 engine, it's ease of use and accessibility also makes it ideal for hire and rental company purposes.
Running a range time of 12 hours at full load, the GL6000 is the perfect solution to your off-grid back-up power.
Enquire About this Product
Please Share this Product