J112 DIESEL GENERATOR Single-Phase 13.3 KVa
J112 DIESEL GENERATOR Single-Phase 13.3 KVa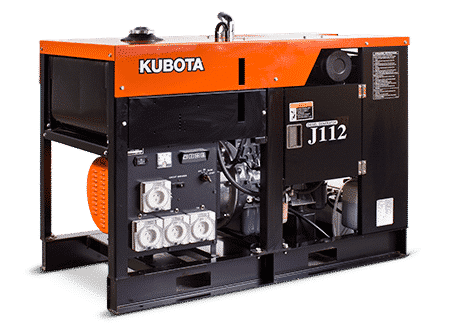 Single Phase
The Kubota J112 generator is a two-pole, partially enclosed, single-phase diesel generator. The Kubota J112 generator has a capacity of 13.3kVA at 3000RPM, suppling 50 Amps at 240 Volts.
The Kubota J112 diesel generator is powered by our Kubota D1005 engine for easy use in agricultural, primary production or construction applications. There's also a 2-wire auto start kit available.
Running a range time of 17 hours at full load, the Kubota J112 diesel generator is the perfect solution to your business back-up power.
Enquire About this Product
Please Share this Product